November 12th, 2012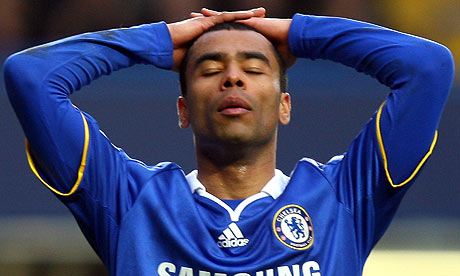 Let's face it, we all cringe when we get that Facebook friend request from mom or dad, or they comment on our status updates, or you see they posted baby pictures…
But that doesn't compare to what Ashley Cole must be feeling right now after his mother took to Facebook to announce to the world that her baby will likely be off to Paris St Germain after this season. No really.
Here's what she wrote: "Well looks like his going somewhere better hear than the talk of man u. Not too far on the Euro Star x." [sic]
Added to her admittedly poorly-written post is a link to a report that PSG boss Carlo Ancelotti has already had talks with the longtime Chelsea fullback.
Sure, by no means does this indicate a done deal, but with Chelsea only offering Cole a 1-year deal, the math adds up for a potential PSG move, and this post only adds fuel to the rumor fire.
After all, a mother knows best right?