November 10th, 2012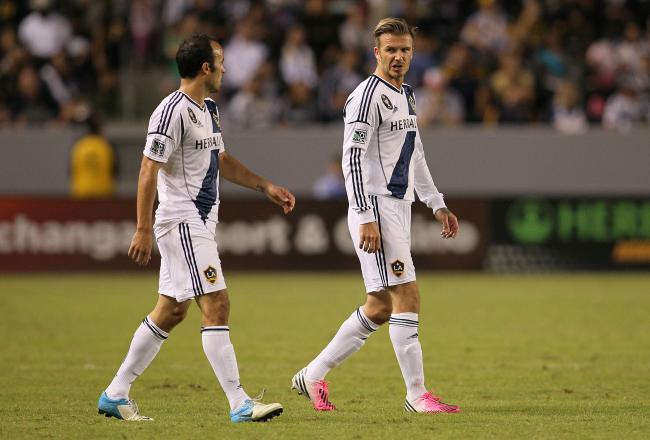 Seattle travels to Los Angeles to open the Western Conference championship on Sunday night. Here are five points to watch ahead of the enticing first leg encounter at the Home Depot Center:
1. Will Mauro Rosales feature?: Seattle coach Sigi Schmid all but ruled out his creative lynchpin after the 1-0 victory at Real Salt Lake on Thursday night. If Rosales isn't able to shake off his hamstring knock in time for the first leg, then the Sounders must find some alternative way to create opportunities for Eddie Johnson and Fredy Montero.
2. It is time for Christian Tiffert to shine: The German midfielder assumed Rosales' station on the right flank without contributing his usual influence on the game. Tiffert possesses the ability and the pedigree to turn the match at this level. Now would mark a pretty good time to start doing it with a decent ball or two from the right side.
3. Keeping out the home side: Michael Gspurning and Jeff Parke led Seattle's defensive masterclass over two legs against impotent RSL. Both men - and everyone else in the starting XI - must exhibit similar defiance in the face of the far greater threat posed by the Galaxy. The key to withstanding Galaxy pressure: tracking movement at all times. San Jose failed to do so and allowed three goals on its way out of the postseason on Wednesday night.
4. Applying the pressure in a reasonable manner: Los Angeles should understand the problems Seattle can pose on the counter. The Galaxy just saw the Sounders a few weeks ago and watched them create enough chances to grab a share of the spoils. The onus falls on the home side to dictate the terms (keep a close eye on the tempo here - up and down the field isn't how the Galaxy really wants to play for 90 minutes) without exposing itself to a potentially killer blow on the counter.
5. Relying on the stars to continue to shine: Landon Donovan and Robbie Keane tore apart the Earthquakes on Wednesday night. If the Galaxy Designated Players - including the always useful David Beckham - reach those heights again, the Sounders will struggle to cope with their quality and the opportunities they will create for their talented supporting cast.